We're shaking things up a little bit this month and getting personal. In an effort to stand by our values (read more about the Chicory Wealth values here), we're sharing some of the many joys we experienced this summer. The Chicory Wealth office is always busy, but summer is usually the time to step back and relax a little too. We always like hearing about what's going on in your life, so here's a chance for you to learn more about us.
————————
Photo above: When Lead Financial Advisor Mary Shaltis was growing up, her family always visited Myrtle Beach, South Carolina, in the summers. This year Mary and her son, husband, and extended family vacationed at Surfside Beach near Myrtle Beach. Here is Mary and her son, sister, and niece crabbing on a day-trip to Pawley's Island. Yum!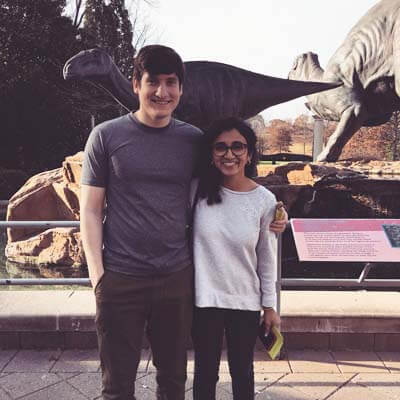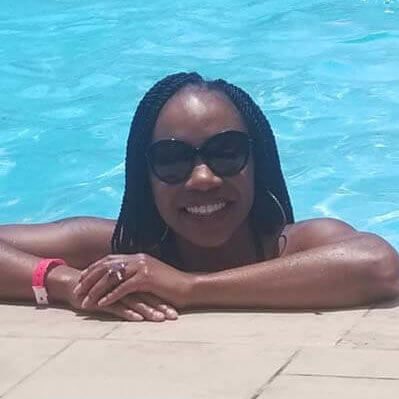 Left above: Our Investment Specialist Daniel McNabb is busy planning a wedding in January with his fiancé Meghana (congratulations!), so they mostly stayed close to home. But there are plenty of fun things to do in the Atlanta area, like visiting Fernbank Museum of Natural History. That might be their dog in the background — not positive.
Right above: Tina Tyson, our Client Service Manager, definitely knows how to have fun when she travels. This summer she visited the gulf-coast town of Biloxi, Mississippi, where she tried parasailing and discovered there is such a thing as a robo bar. (Who knew?) She also soaked up some rays by the pool.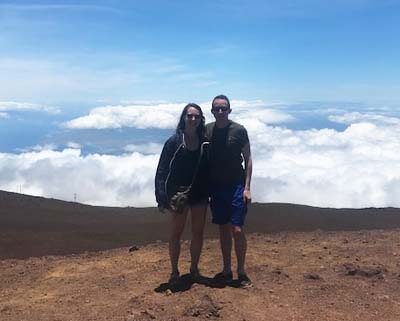 Financial Advisor Jacob Newcomer and his wife Lauren took an exotic excursion this summer to the big island of Hawaii, where they rode in a helicopter around the western part of the island, hiked in the rainforest, and ate ocean-fresh, raw ahi tuna from a local food truck every day. Here they are atop the summit of Haleakalā crater in Maui. Wow – sign us up!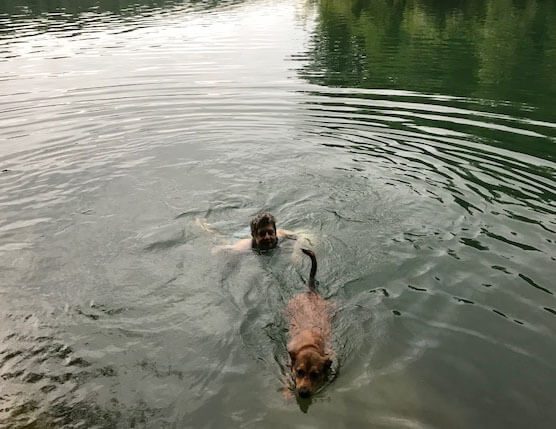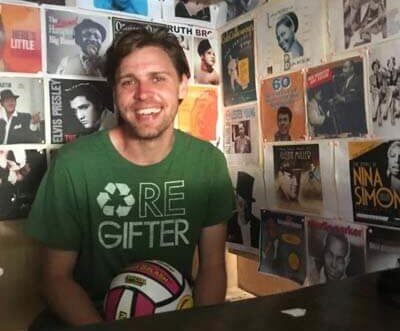 Above left: Liz McGeachy, our Communications Director, spends a lot of early mornings in the summer (as well as in the spring and into the fall) swimming at a little cove on Norris Lake, a couple of miles from where she lives in East Tennessee. Liz's swimming buddy is Jordie — a constant companion at play and at the office, where she snores loudly while Liz is working.
Above right: Financial Planning Specialist Dan Kirslis went the farthest afield this summer, traveling a bit in the South with his band and then venturing over to Italy – Bologna (where he once attended school), Pisa, and Rome. But he didn't stop there. He then flew to Beirut for a few days to visit a friend. He said it was the trip of a lifetime, and in this photo, he does indeed look like he's having a blast.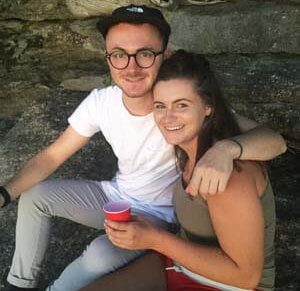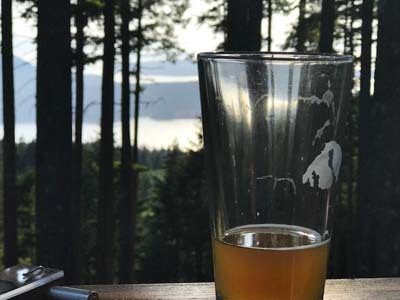 Above left: Almost every summer of his life, Operations Specialist Paul Grabhorn has spent at least a few days at Eagle Camp on Lake Champlain in northern Vermont. Think summer camp for families – with tents! Despite record hot temperatures this year, Paul said it was another great week visiting extended family. Here he is with one of his cousins, Sarah.
Above right: The photo of CEO Maggie Kulyk is not really of her, but of her IPA – with the view of the Puget Sound in the distance below. Maggie spends the summer months working (and every once in a while not working) from Orcas Island, Washington. Presumably she is behind this beer, just about to finish it off.
We hope you've had some moments of joy this summer too!